Baden-Württemberg approves funding of EUR 2.4 million for development and manufacturing of solar cells
On August 25, 2015, Minister of Finance and Economics of the State of Baden-Württemberg, Dr. Nils Schmid, granted funding of EUR 2.4 million to the InES project. "Industrie 4.0 in action for the future development and manufacturing of solar cells" is a joint research venture established by four partners, including both Fraunhofer IPA and ISE, the University of Stuttgart Institute of Photovoltaics and the International Solar Research Center Konstanz (ISC).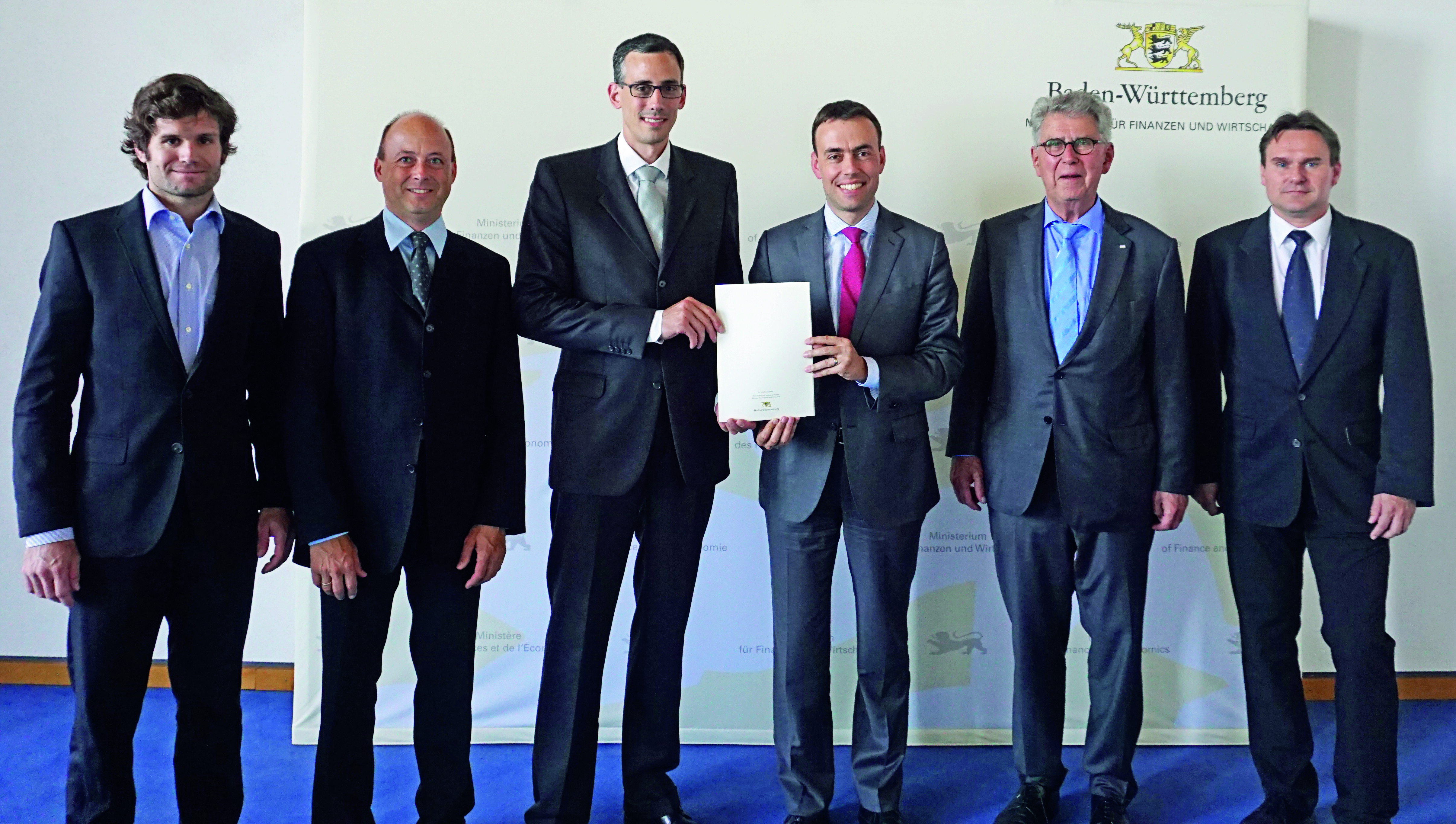 After granting approval for the funding, Dr. Schmid commented: "Baden-Württemberg is one of the global market leaders in photovoltaic engineering. Research proposals should strengthen this position and secure the jobs in this sector in the long term." The unique project focus and structure serve to optimize industrial solar cell processes and lead to photovoltaic engineering embracing a knowledge and information-based manufacturing approach in future. To this end, the most important industrial automation institutes as well as those involved in the research and development of industrial solar cells have joined forces. The research partners expect a smooth cooperation with the perfect combination of skills and expertise that will be necessary for manufacturing photovoltaics in future: from analysis of requirements and commissioning, to process optimization and IT connections.
Roland Wertz, Coordinator at Fraunhofer IPA and responsible for the Group's application: "Efficiently implementing the many different use cases arising, on the one hand, from the various cell concepts and the machines required for them and, on the other, from the global requirement of a knowledge and information-based machine construction will help both sides not only to maintain, but also to expand, their world-leading position." The manufacturing of these cells is to be further developed, tested and demonstrated by machines across Baden-Württemberg in a joint, virtual technical center 4.0. This will involve considering various Industrie 4.0 approaches from the very beginning.